Estee Lauder Cocktail Party - Interview with Victor Henao, Kendall Jenner's Makeup Artist
This past week I was invited to an intimate and exclusive cocktail party, at the Soho Metropolitan Hotel held by Estée Lauder, where I had the chance to meet famed makeup artist Victor Henao. He is most well-known for being Kendall Jenner's Estée Lauder makeup artist. Once we arrived at the venue we were marveled by the stunning three-storey penthouse suite. Everything from the floor-to-ceiling windows to the multiple fireplaces set the scene for what was to be an incredible and extravagant evening. Each floor represented a unique theme. I especially liked the second floor which was decked out in red décor to represent Kendall's classic red lip. It was a proverbial red room; everything from the makeup on display, to the flowers and even the appetizers brought the theme together perfectly.
I was able to secure some time with Victor for a quick one on one interview. See below:
How long have you been a makeup artist for Estée Lauder and where have you travelled for your job?
Ok so I've being doing makeup for 16 years, 4 out of those have been with [Estée] Lauder; and where have I travelled? Well this year alone I've been to 10 countries just for my job. And all together I think I'm at 22 countries. So everything from Australia, New Zealand, Hong Kong, Thailand to Europe, Paris, London to South America, all the way down from Argentina to my home country which is Colombia, to here I am, in Toronto. This is the furthest north in the Americas I've gone.
As a YouTuber it's hard to find inspiration sometimes, where do you get your inspo?
Where do I find my inspiration? Everywhere. There's inspiration and beauty in everything that we do. Like these flowers are inspiring, the lights coming off the buildings. Everything for me is inspiration. I think part of what I see too is because I'm a Virgo so I'm very detailed in everything I see in life. Everything that I do, everything that I see. My most inspiring places to go are of course my travels. I like to see local things. So just more recently I was in Thailand for work, I took two days off and got to see the local markets and the floating markets to pull inspiration from the way that women do their makeup locally. And then when I'm in New York it's constant inspiration. It's constant! It's so overwhelming. I mean I'm really lucky to call it my home because I can always go back to something. Like the other day I went to a sample sale on 5th Avenue on the 39th floor of this building that overlooked the park and the leaves were starting to change. It was like if I looked one way there was an empty building but if I looked the other way it was foliage and Central Park. Everything is constant inspiration. I think that you always have to kind of see the beauty in things, whether it's texture that you pull or colours or movement. Often times you'll be really inspired about movement, movement of the way you do an eye or do your skin.
What are your favourite products to use on Kendall to achieve that natural glow?
I like to use oils. So I'm big on mixing oils with foundation or oils with moisturizers. I like Re-Nutriv (rejuvenating) oil; it's a really beautiful oil. Also, Aerin Lauder (Estee Lauder's granddaughter) has a beauty line called Aerin and she has a really beautiful oil called Rose Oil.
What is Kendall's favourite look on you…I mean done by you?
Well! There was that one time we were backstage, behind the scenes of something and we were really bored. It was still three hours before we had to be on set and she was like 'can I do your makeup?' And I was like 'of course!' so that was her favourite look on me (laughs). My favourite look on her is a toss-up between Met Gala 2015 where she wore this beautiful green Calvin Klein dress, it was very simple makeup. And also there was a Hi-Lustre video that just came out where she's in a pool and she throws the lipstick in the pool and all of a sudden her makeup transforms. That was a really beautiful makeup that I did.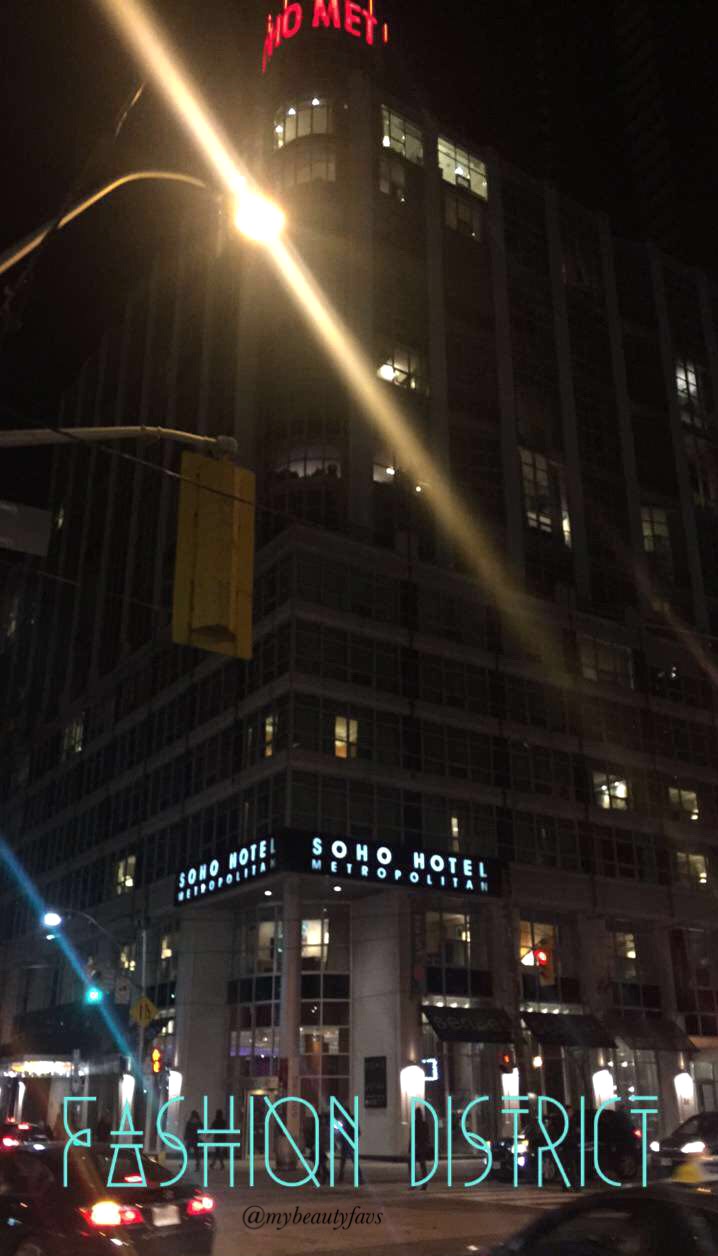 I'm very grateful to Estée Lauder for having me that night. It was a great experience and meeting Victor was a huge inspiration. As I left the party I was gifted the below products.